Today I will introduce a little Ice Breaker that has already proven its efficient in the world of agility: the Marshmallow Challenge. It should provide a funny moment to start your workshops or trainings.
You can also discover our other: Ice Breaker / Energizer
Marshmallow Challenge
First, this ice breaker aims to bring all the participants to get to know each other in a fun context favorable to this.
Duration: 15 minutes
Step 1 of marshmallow challenge
The facilitator will ask the participants to create the groups of 5/6 people. Each group will take a packet of spaghetti and a packet of marshmallow with them.
All the groups will have to build works of art with spaghetti and marshmallows; the structure must be able to stand alone on the ground without any human help. They will have 4 minutes to do that.
Here is an example of what can be done: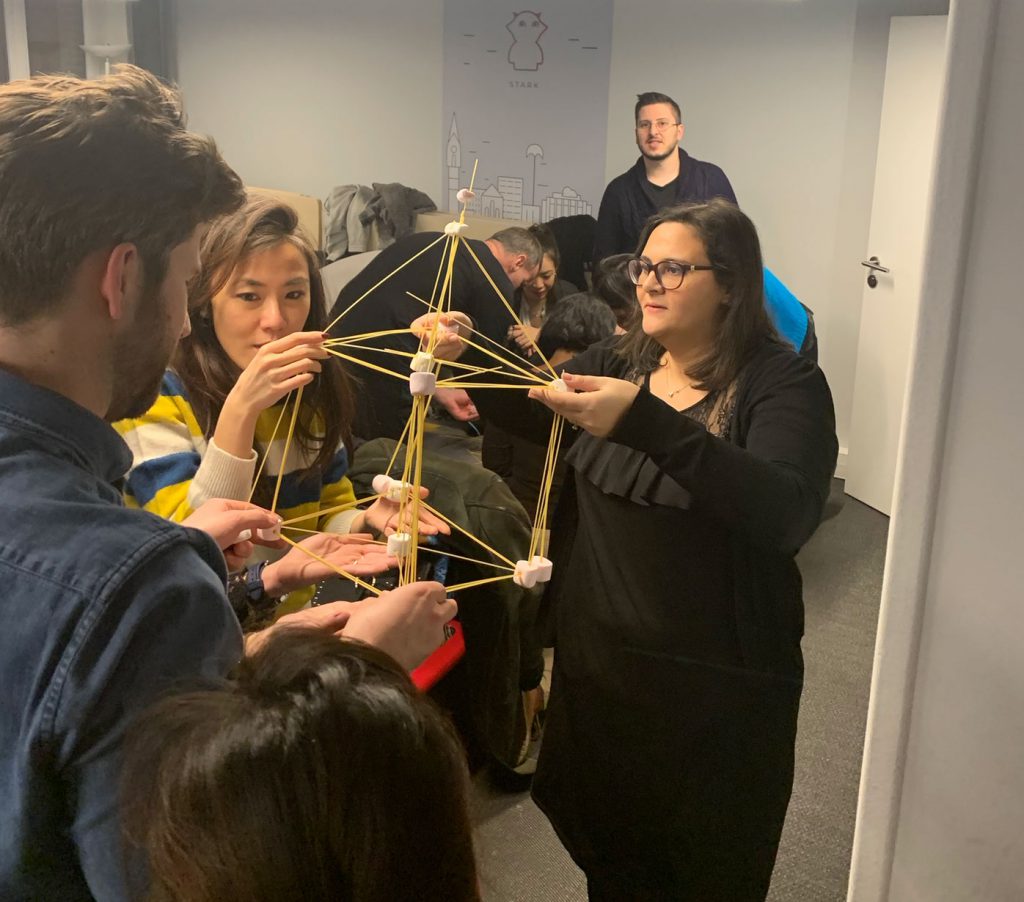 Step 2 of marshmallow challenge
Second, the facilitator will suggest that each team take 1 minute to think about axis of improvement that they can do to improve their building during the next iteration.
Then, he will purpose to take 4 new minutes to continue to build the monument with spaghetti and marshmallow.
Step 3 of marshmallow challenge
The facilitator will purpose to repeat the step 2 a second time.
At the end of this third iteration, the facilitator will purpose to all the participants to vote for the prettiest and most solid architecture. The winner team will win a full package of marshmallow.
/! \ Some facilitators will define the winner according to the size of the structure (the highest marshmallow).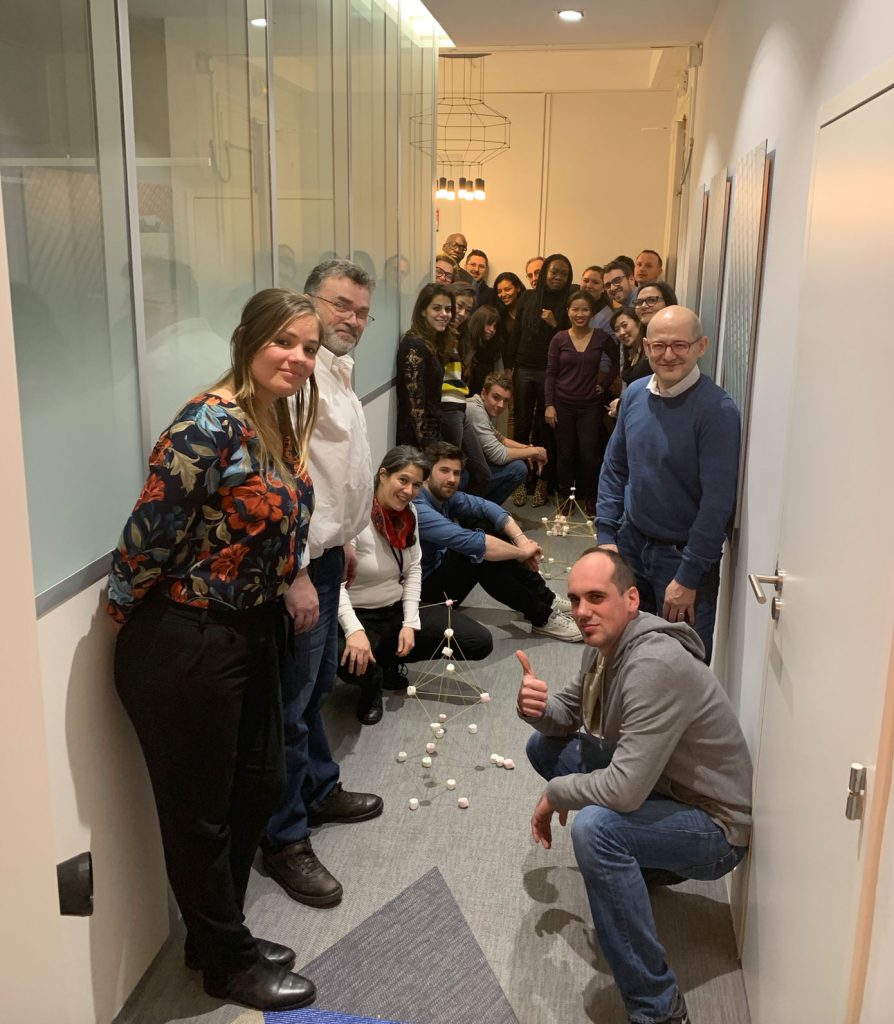 Conclusion
To conclude, this Ice breaker Marshmallow Challenge is very fun and will offer at all the participant to get to know or to create the links into the teams that already know each other.
Don't hesitate to give us your feedback on this Ice Breaker which should amuse all of your participants and give them the energy they need to be active during the workshop that will follow.
Useful link: Ice breaker in french
(Visited 889 times, 1 visits today)