Myagile Partner provides a collection of workshops designed to enhance your retrospectives. We hope this page will assist you in discovering a variety of workshops to conduct more engaging and effective retrospectives for your teams.
Additional Options: Ice Breaker / Energizer – retrospectives
Agile retrospective
#1 Le speed boat
#2 The 3 little pigs
#3: Starfish
#4: Hot-air balloon
#5: Fast and Furious
#6: Jeopardy
#7: The lotus flower
#8: mood weather
#9: carrie game
#10: turn on the table
#11: retro Lego
#12: Werewolf
#13: Care Bears retrospective
#14: Retrospective 4L
#15: Learning Matrix
#16: Speed Car
#17: Glad, Sad, Mad
#18: Like in the movies
#19: Box of the Future
Retrospectives aim to guide teams in identifying areas for improvement at the conclusion of each sprint through engaging workshops. They are a pillar of 'continuous improvement' in Scrum, making this type of workshop highly significant in the realm of agility.
Retrospectives can be conducted with Scrum teams or even within business units.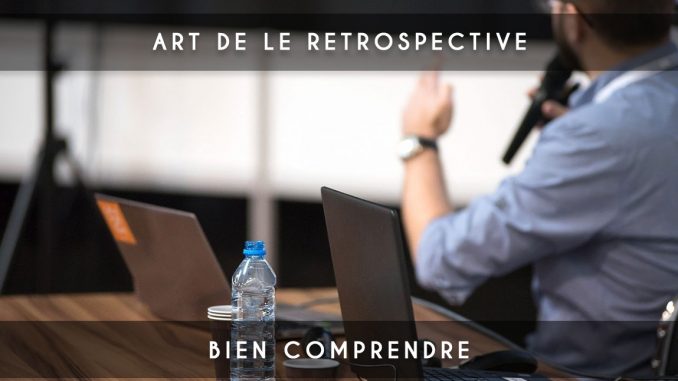 retrospective
My recommendations
These retrospectives are of paramount importance and require some guidelines to follow. Here are my personal recommendations for the facilitator to lead them effectively:
Speak loudly, but not excessively.
Be dynamic in front of the participants.
Wear a big smile and share it.
Avoid sitting throughout the entire workshop.
Don't repeat the same workshop in every iteration.
These recommendations are not to be taken lightly because the repetition of a subpar retrospective can have negative consequences for the team, possibly leading them to believe that retrospectives are futile and should be abandoned. It's worth noting that the art of facilitation is not a skill possessed by everyone.
 Feel free to share your best retrospective ideas, which I will feature on the Myagile Partner blog's retrospective page. Together, we can create the most comprehensive agile resource.
Grab your pens and contribute your best to our community.
(Visited 5,544 times, 1 visits today)